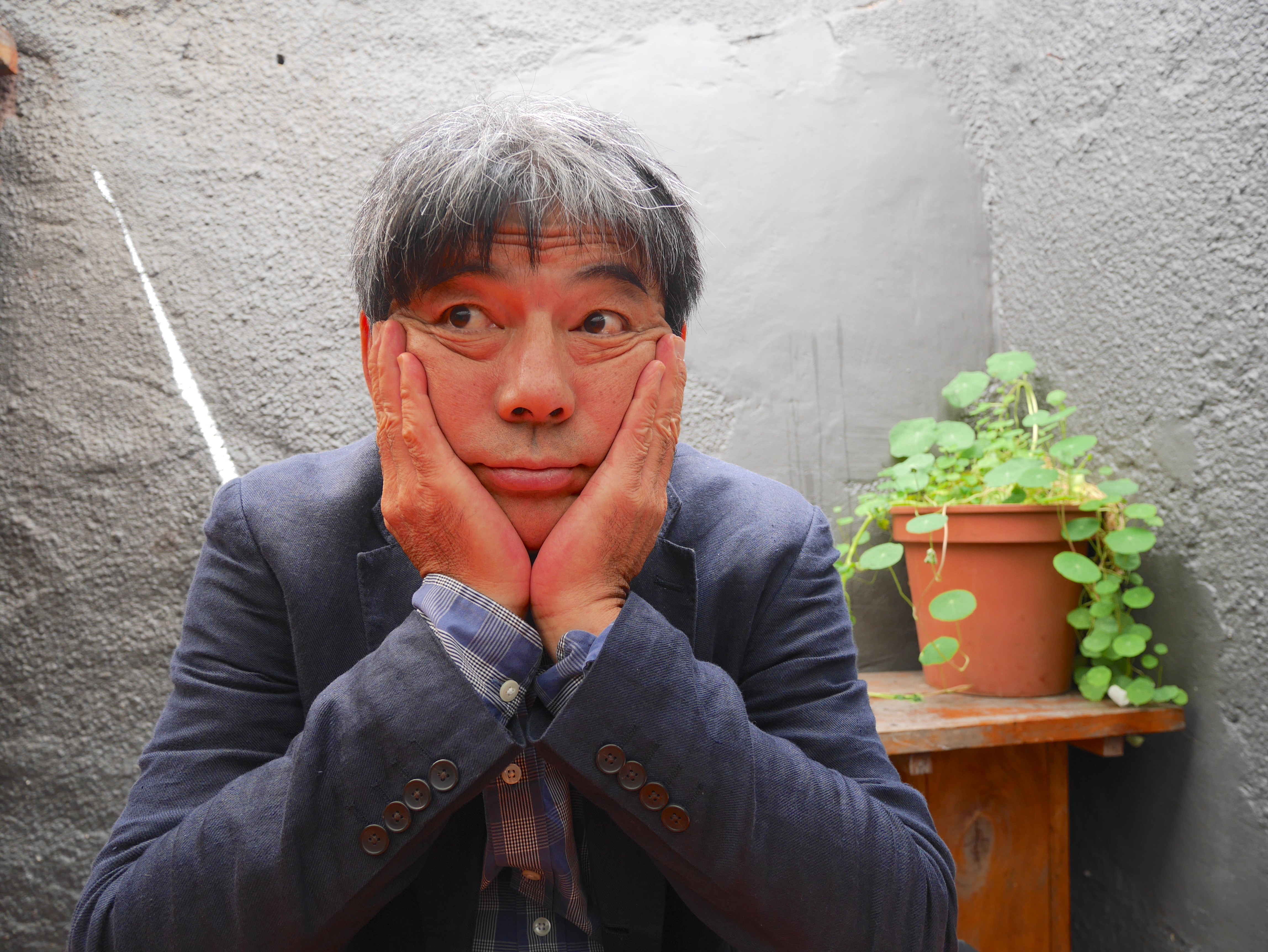 posted on 11 Oct 2023
An interview with Satoshi Kitamura
The Letterpress Project has asked authors and illustrators to think about what has inspired them as artists, what their favourite books are and how they relate to their audience - we've also asked them if they themselves are book collectors.
Choosing not to follow a conventional path, Satoshi Kitamura pursued a career in art and moved from Tokyo to London in 1979. His first book was for Klaus Flugge of Andersen Press, who asked him to illustrate Angry Arthur in 1981 after spotting Kitamura's work at the Neal Street Gallery in Covent Garden.
Since then he has published more than 20 of his own books, as well as illustrating many more by writers such as John Agard, Hiawyn Oram and Colin McNaughton.
Now living back in Japan, his books have been translated into more than 20 languages and won awards including the Mother Goose Award, Silver Award for the Smarties Prize, and the National Art Library Illustrations Award.
Satoshi continues to travel and work for publishers across the globe. Apart from writing and illustrating children's books, he has been commissioned for various projects including Tokyo Underground posters, signage at Birmingham Children's Hospital and designing stationery. He also translates David McKee's Elmer the Patchwork Elephant series for the Japanese market, and his recent books came out with Scallywag Press in the UK. 
You can see how he answered our questions on this link to his interview: