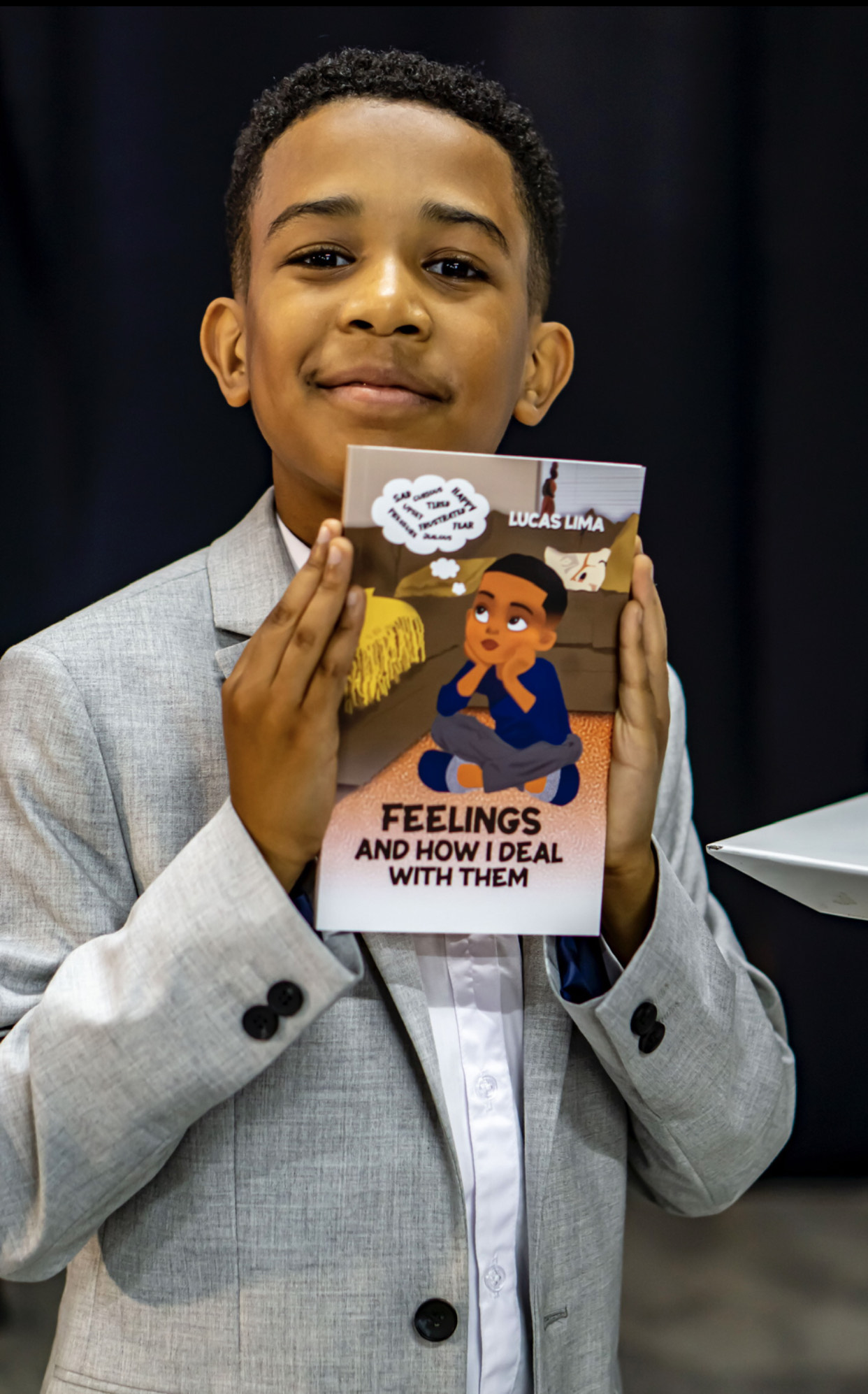 posted on 06 Jul 2022
An Interview with Lucas Marques Lima
The Letterpress Project has asked young readers to do a short interview for us. We usually ask children who are interviewed different questions from those we put to adults but, on this occasion, Lucas opted to answer the same questions we pose to adults.
Lucas Marques Lima is a young author who is currently in Year 6 at school and enjoys playing games like Pokemon and Roblox as he wants to be a game inventor/programmer or something like that. His many interests include Karate, swimming, riding his bike and watching movies on Netflix. He is also into maths, and sees maths everywhere.
He likes writing and has been inspired to write his first book 'Feelings and how I deal with them' by his mom who is also an author. At first, he was just going to show his book to his teacher and friends, but then he started to see his mom giving interviews, and people getting inspired and saying thank you to her for speaking about some of the stuff she went through, He decided that it would be nice to publish the book with Marcia M. Publishing House and who knows, to help some kids going through trouble.
You can read his interview by clicking on this link:
Lucas_-_The_Letterpress_Project_inte.pdf