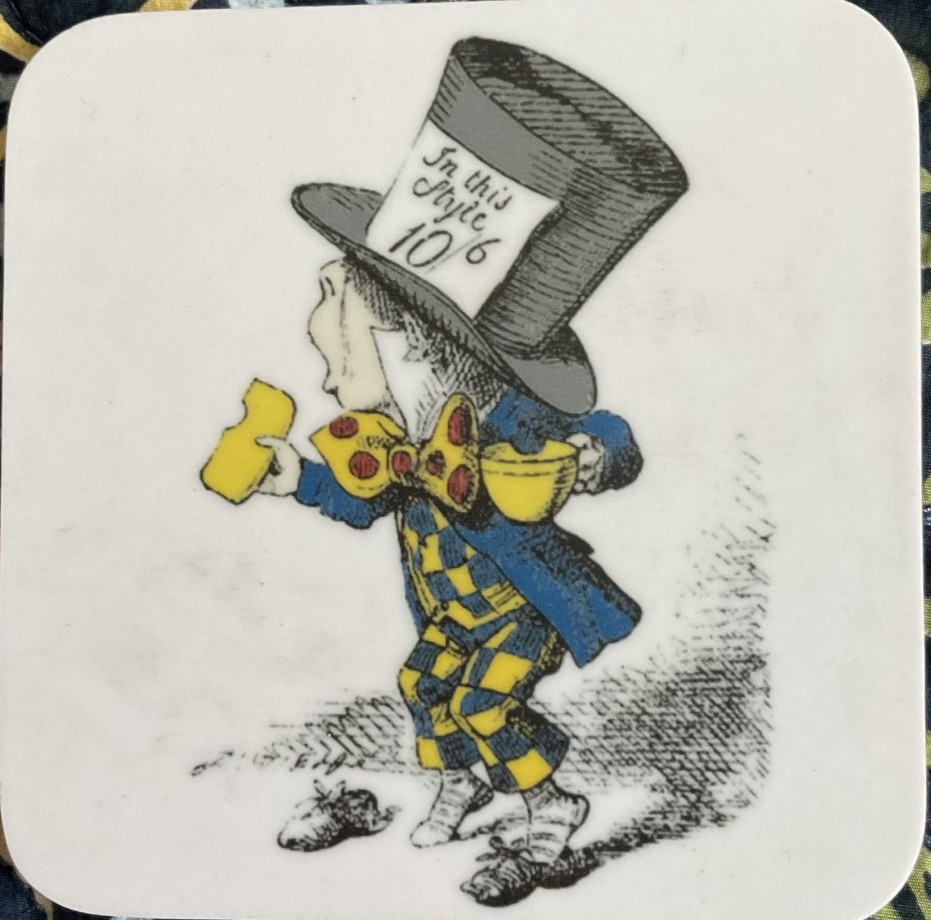 posted on 19 Jun 2022
What did the Mad Hatter look like?
I recently did a 'Wild Things and Gold Rings' event all about Alice in Wonderland with Year Five classes at Moor Green Primary Academy in Birmingham. We enjoyed looking at a wide range of interpretations of this classic story from a selection of the many books in my personal collection. These included ones with the iconic illustrations by John Tenniel and other very different versions by Bessie Pease, Rene Cloke, Salvador Dali, Peter Blake, Michael Foreman, and Chris Riddell, to name but a few.
The Mad Hatter character and the memorable Tea Party episode did not feature in the original version which was hand written and illustrated by Charles Dodgson when he presented it as a gift for Alice Liddell, the young girl who had inspired the story. The version of the strange man drawn by John Tenniel is usually the one that springs to mind but, after looking at some others, the children had a go at drawing their own interpretation. I think that you will agree that this small selection of their artistic efforts are very promising.
Karen Argent
June 2022