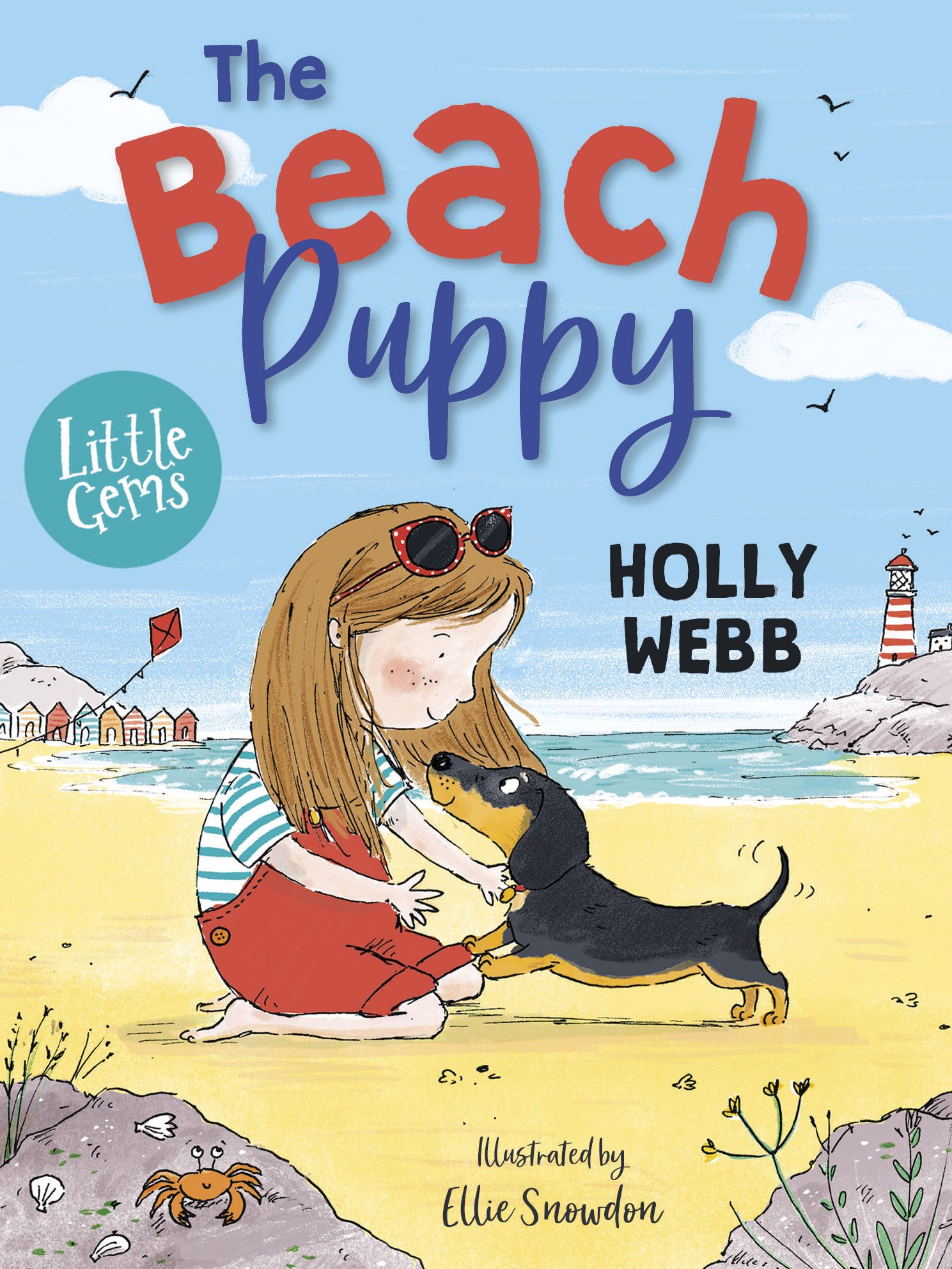 posted on 12 Jul 2021
The Beach Puppy by Holly Webb
Here's a book that's perfectly timed for your upcoming summer holiday at one of Britain's beach resorts. Not only is there sea and sand but fun and adventures as a young girl and her new puppy discover the joys and perils of the seaside.
When we join the story, Coco, the Dachshund puppy, has just moved to what will be his new home with Ruby and her family. Coco is a present for little Ruby and, after a nervous start, the dog and little girl become firm friends.
Coco has to get used to his new home but he senses that his new family is kind and he soon bonds with Ruby and begins to relax. Then, one day not too long after his arrival, the family pack bags, pile into the car and head off for their holiday at the seaside.
Suddenly Coco and Ruby have lots of new things to experience. There's this thing called 'the sea'; there's crabs; there's seaweed; and there's so much lovely sand for Coco to dig into and for Ruby to build sandcastles. But the family are careful and keep Coco on his lead to make sure he doesn't get lost.
But when a kite captures the attention of girl and dog, they get parted and suddenly Coco is on his own in an unfamiliar world.
Soon all the family are searching for the bewildered animal but they keep missing each other. And things start to get critical when it becomes clear that mom and dad need to get back to where they are staying to feed the baby and this might mean suspending the search for Coco until the next day. Naturally enough, Ruby is beside herself – where could Coco have gone?
Well, if you want to find out how the story resolves itself, you'll have to get the book and find out for yourself. You also get some really delightful and richly coloured illustrations from Ellie Snowdon that give the book an extra dimension.
The book is in the Barrington Stoke 'Little Gem' series which are always thoughtfully curated for the younger readers under 8 years old. There's also a bonus activity on the inside front card cover of the book – a spot the differences challenge that will appeal to the younger readers and something they will enjoy doing once they have read the story.
As always, you can order this from your local independent bookshop or go directly to the Barrington Stoke website to order it directly from the publisher.
Terry Potter
July 2021