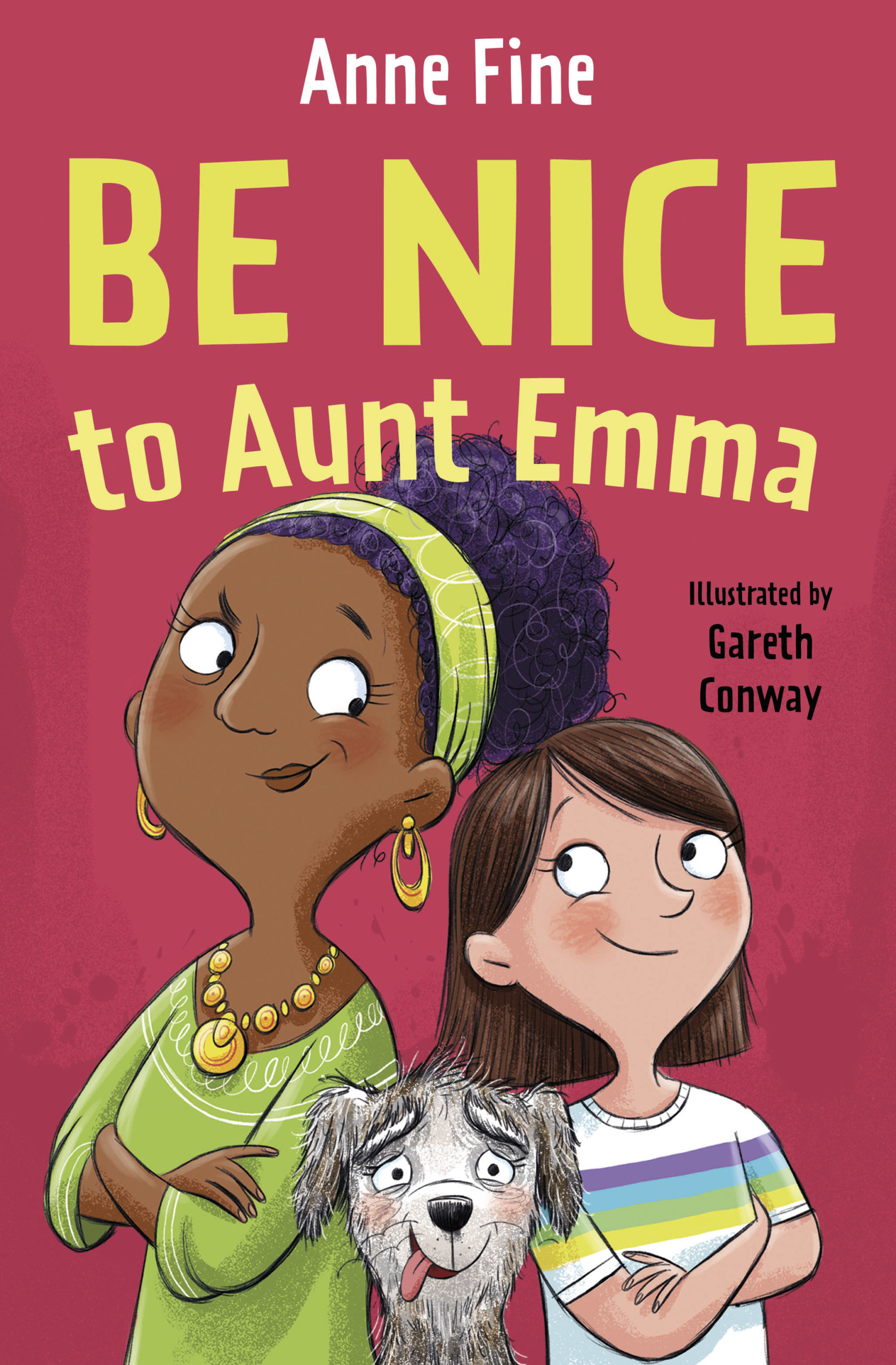 posted on 21 Jun 2021
Be Nice To Aunt Emma by Anne Fine
Have you ever had a moment of dread when you realise one of your least favourite relatives is coming to your house for a visit? Well, if you have, you'll have plenty of sympathy for Tansy and her stinky old dog, Cleo, who have to deal with Aunt Emma who must be the rudest, dullest and most awful Aunt in the world.
And, true to form, the minute she arrives she starts sniping at Tansy for just about everything – her love for computer games and her haircut get the same treatment as Cleo who she calls 'The Walking Smell Factory'. Just to add to her misery, Tansy has to give up her bedroom to Aunt Emma – just what else could go wrong?
Well plenty as it turns out. Tandy's dad is the local petrol station supervisor and is on call if anything ever goes wrong and, inevitably, just as supper is about to start a phone call calls him away. Because it's a busy Friday night he can't get a taxi and so mum has to go too to drive him there – leaving the two mortal enemies alone together!
And it doesn't just happen once but twice – so you might be thinking that all of Tansy and Cleo's nightmares have come true. But things are often not quite what they seem and Aunt Emma has a surprise in store for them because behind that prickly exterior there's quite a different person…….
Now clearly it would be wrong for me to tell you any more because you're going to want to read it for yourself and I'm pretty sure you're going to have fun finding out what happens when they are left together.
Anne Fine is, of course, a master storyteller and she's brilliant at picking out the little details of family life. She does it with humour and in a style that's perfectly judged for her audience – especially the reluctant readers who are the focus of this series of books from Barrington Stoke.
It's also important to acknowledge the contribution of the illustrator, Gareth Conway to the success of the book. There's a host of full and half page black and white drawings that help bring the whole family to life and bring an extra dimension to the story.
The book is released this month and should be available from your local independent bookshop or you can order it directly from the Barrington Stoke website.
Terry Potter
June 2021