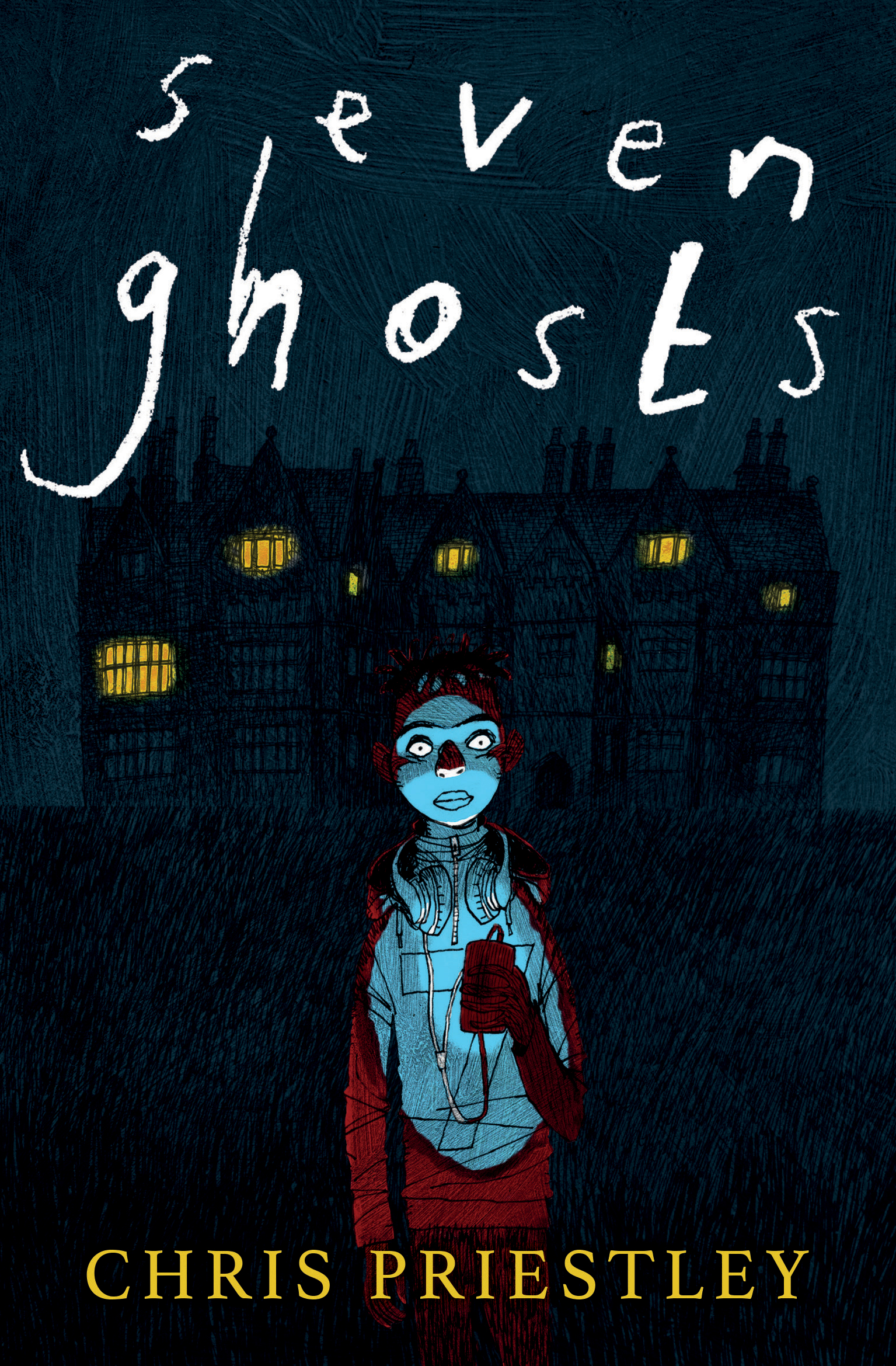 posted on 10 Nov 2019
Seven Ghosts by Chris Priestley
When it comes to spine-chillers for younger readers, you just can't be in better hands than those of Chris Priestley whose roster of titles include 'Uncle Montague's Tales of Terror', 'Christmas Tales of Terror', 'Curse of the Warewolf Boy', 'Through Dead Eyes' – the list just goes on and on.
Seven Ghosts is his latest for the ever excellent Barrington Stoke 'super-readable' series designed to help reluctant or dyslexic readers of 8+ find their way into books. To be in the hands of such a consummate writer as Chris Priestley ensures that accessibility doesn't mean lesser quality and if you're looking for something to get the heart racing and the hairs on the back of your neck rising without being overpoweringly spooky, this will do the trick.
Stealing a term more associated with film making, this could be described as a portmanteau book – a main story that contains a number of free-standing but linked stories within it. Jake and a group of other children who are finalists in a writing competition get invited to tour a 'haunted' stately mansion in order to further fire their literary imaginations. The tour they are given by Mrs Fox involves them in hearing seven ghost stories associated with the mansion and which span the years from the nineteenth century to the modern day.
As they move around the stately home listening to the tales, Jake starts to become increasingly uneasy. Is he the only one in the group who can see things happening out of the corner of his eye? Is he the only one who spots the way Mrs Fox is looking at him rather oddly?
The very best thing about the book is that the mystery of Jake, Mrs Fox and the ghosts has an ending I don't think you're going to guess but has that brilliant capacity to make you scream out 'Why didn't I see that from the beginning?!'
Be warned that some of the individual ghost stories can be quite strong stuff – Ghost 4 and the tale of the eye-catcher is an especially gruesome little number. I also liked Ghost 5, a tale of jealousy, murder and revenge.
The book has a number of black and white illustrations by Priestley throughout – some full page – and they reminded me quite a lot of what you might have expected from Edward Gorey and his little macabre tales of the supernatural.
If you're a traditionalist and like a good, modern spine-tingler, this must be a contender for the spooky Christmas ghost story slot.
Terry Potter
November 2019