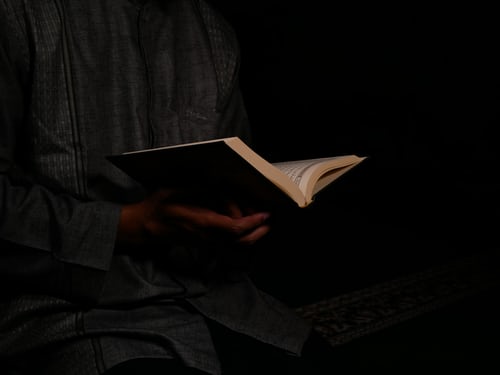 posted on 15 Sep 2021
The Haunting of Hill House by Shirley Jackson
Shirley Jackson, the queen of 20th century American Gothic, has been getting quite a lot of coverage on Letterpress recently, with reviews of We Have Always Lived in the Castle, Life Among the Savages (one of her two domestic memoirs), and now her widely acclaimed classic, The Haunting of Hill House (1959).
One of the crucial elements of the literature of hauntings is the nature of the haunting, so I will avoid spoiling the plot. Suffice it to say that this novel offers a classic country house haunting with all the necessary characteristics in place: a gaunt, mysterious, rambling country mansion, untenanted for years apart from a surly housekeeper and her husband because of its dreadful reputation for psychic disturbances; a small cast of characters invited to the house to engage in an 'experiment' in psychic research led by a Dr Montague (surely named in homage to MR James, whose first name was Montague); and the inhabitants of a tiny, local hamlet who will not venture near the house, certainly not "after darkness falls".
But with these essentials established, we begin to see that there is a more serious core to the novel. Its central protagonist, Eleanor Vance, is a lonely young woman isolated by eleven years of caring for her ill mother and still grieving following the mother's recent death. That Eleanor is now 'free' of that burden of care is a source of guilt as much as it is personal liberty. There is longstanding enmity between Eleanor and her older, married sister, Carrie, who took little if any responsibility for their invalid mother. The novel is dark, febrile and disturbing, qualities that have led to it providing the source material for a film, two Netflix series and a stage play.
I knew some of this background before I began the book, and approached it with high expectations. I wasn't prepared to find it leaden, stagey and wooden, its characters – perhaps other than Eleanor, whose personal and psychological hinterland is important to the unfolding of the story – little more than cardboard cut-outs that talk like unconvincing minor players in a nineteenth century period drama.
I'm tempted to say that the central problem is perhaps one of unrealised ambition; by this I mean Jackson's bringing together of the traditions of Gothic fiction and ghost stories with something deeper in the way of psychological insight or cause. I thought this would be the strongest element of The Haunting of Hill House, giving the novel greater depth, perhaps even subverting the traditions of the form, and I do think that that this is clearly the intention, but it seemed to me to be very inconsistently achieved.
This is not to say that the haunting itself isn't well done. In fact, some aspects of how Jackson chooses to handle this are I think genuinely groundbreaking, blurring the lines between subjective, interior experience and outward reality superbly. For similar examples handled with comparable skill you would probably have to go back to Henry James or Edith Wharton.
But overall I just didn't find that the novel lived up to what its best bits offer. At times it's brilliant, at others downright clumsy. (And when I come to think of it, that's pretty much what I felt about We Have Always Lived in the Castle).
Perhaps I loaded the book with too many of my own expectations and am being unfair? Or maybe I was simply not in the right mood for this kind of fiction – who knows. Whatever the case, I found The Haunting of Hill House a great disappointment. Clearly, I am in a  minority for the book has a huge following and many regard it as a classic ghost story. Personally, having delved this far into Jackson's particular version of American Gothic I think I have probably sampled enough. In future I'll restrict my reading to her domestic memoirs. They may be light and undoubtedly less ambitious than her more famous novels, but they are also where her writing seems to come most genuinely alive. Oh, and her short stories: she wrote over two hundred and I have read far too few of them.
Alun Severn
September 2021