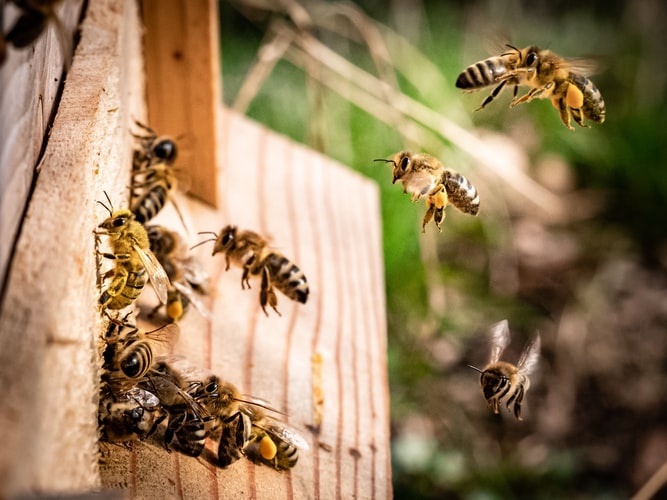 posted on 16 May 2019
The Purposeful Bumblebee by Kevin Cowdall
I pause in my progress for a while
and lie beneath the welcome shade
of an oak's wide-spread canopy
on a languid summer's day.
The only sound I hear,
the nearby drone of a humble bee,
a tiny spot against the sky.
I watch it hover for a moment or two
before moving on about its business,
and I marvel at such a resolution,
such purposeful, instinctive industry.
I am content to merely observe,
and I smile at the notion that it is
completely unaware of my existence.
Kevin Cowdall was born in Liverpool, England. He has had over 200 poems published in magazines, journals and anthologies in the UK and across Europe, Australia, Hong Kong, India, Canada, and the USA, and broadcast on BBC Radio.
 He has previously released three collections; 'The Reflective Image', 'Monochrome Leaves' and 'A Walk in the Park'. His 2016 retrospective collection, 'Assorted Bric-a-brac' (bringing together the best from these collections with a selection of more recent poems), has had excellent reviews and is available in paperback and as an e-book on Amazon.
'Natural Inclinations' is his new collection - 50 poems on the theme of Nature / the natural world. 
 Kevin's novella, 'Paper Gods and Iron Men', is also available in paperback and as an e-book on Amazon.