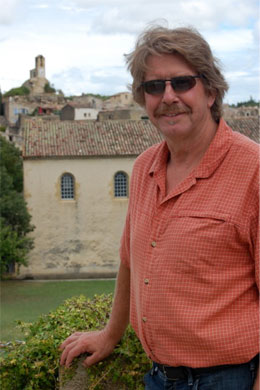 posted on 26 Aug 2018
An Interview with Dwayne Brenna
The Letterpress Project has asked authors and illustrators to think about what has inspired them as artists, what their favourite books are and how they relate to their audience - we've also asked them if they themselves are book collectors.
We are delighted to present an exclusive interview with the  author, actor and academic, Dwayne Brenna. Dwayne is the versatile author of several books of humour, poetry, and fiction. Coteau Books published his popular series of humourous vignettes entitled Eddie Gustafson's Guide to Christmas in 2000. His two books of poetry, Stealing Home and Give My Love to Rose, were published by Hagios Press in 2013 and 2015 respectively.Stealing Home, a poetic celebration of the game of baseball, was subsequently shortlisted for several Saskatchewan Book Awards, including the University of Regina Book of the Year Award. His first novel New Albion, about a laudanum-addicted playwright struggling to survive in London's East End during the winter of 1850-51, was published by Coteau Books in autumn 2016. It subsequently won the Muslims For Peace and Justice Fiction Award at the Saskatchewan Book Awards and was one of three English-language novels shortlisted for the prestigious MM Bennetts Award for Historical Fiction. His short stories and poems have been published in an array of journals, including Grain, Nine, and The Antigonish Review.
You can read more about Dwayne and his work on this link to his website.
You can see what he had to tell us on this link to his interview: