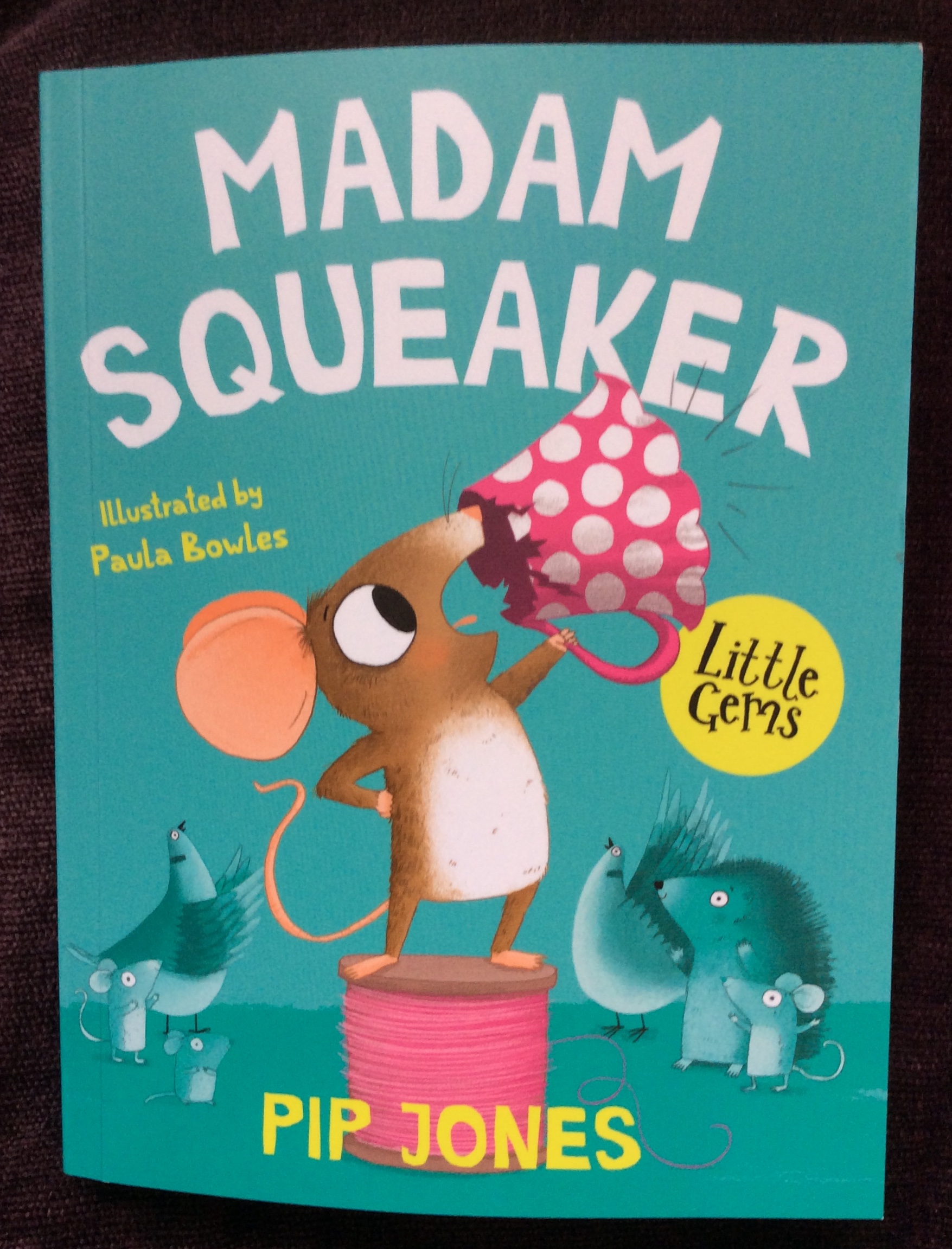 posted on 08 Jun 2021
Madame Squeaker by Pip Jones, illustrated by Paula Bowles
The tiny grey- brown mouse in this story seems to have quite a comfortable, quiet and modest life. Her name is Minetta Squeaker and she is happy to make the best of whatever the Two Legs who lives in Hollyhock House might drop or leave behind. She shares her meagre meals with her friend Billy the Spider, but they are both very wary of the greedy loft-dwelling rats who compete for the scraps.
Rats rarely get a good press in children's books and this particular gang led by the evil looking Bandit is no exception. The bullies enjoy creating havoc in the kitchen and garden. They even threaten to scoff all the peas that need ripening!
Something needs to be done to teach them a lesson and with the help of Sage the Owl (who reassures Minetta that he won't eat her), she realises that things must change. It seems that Sage knows just how dangerous they might be:
'They plan to send all of you the mice, the hedgehogs, the doves and everyone else – out to The Bogland'.
This is terrible news so Minetta has to be brave and learn to stand up for herself and her friends. She is clearly a problem solver at heart and so, together with her mouse friend Tan they make a cunning plan.
I won't spoil the unfolding of the plot other than to tell you that Minetta learns the importance of collective action. She emerges as an effective leader but only because she listens to others and learns to use her own little voice to persuade others. Her developing confidence causes her to be known as 'Madame Squeaker'. Order at Hollyhock House is eventually resumed and a form of democracy is established which means that everyone can live together in peace and harmony.
The important messages about sharing, taking turns, collaborating and resolving differences are gently established through short but eventful chapters. As with all the delightful books in the Little Gems series published by Barrington Stoke, the generously peppered colourful illustrations contribute to the atmosphere of the story and the depiction of character.
Strongly recommended.         
Karen Argent
June 2021