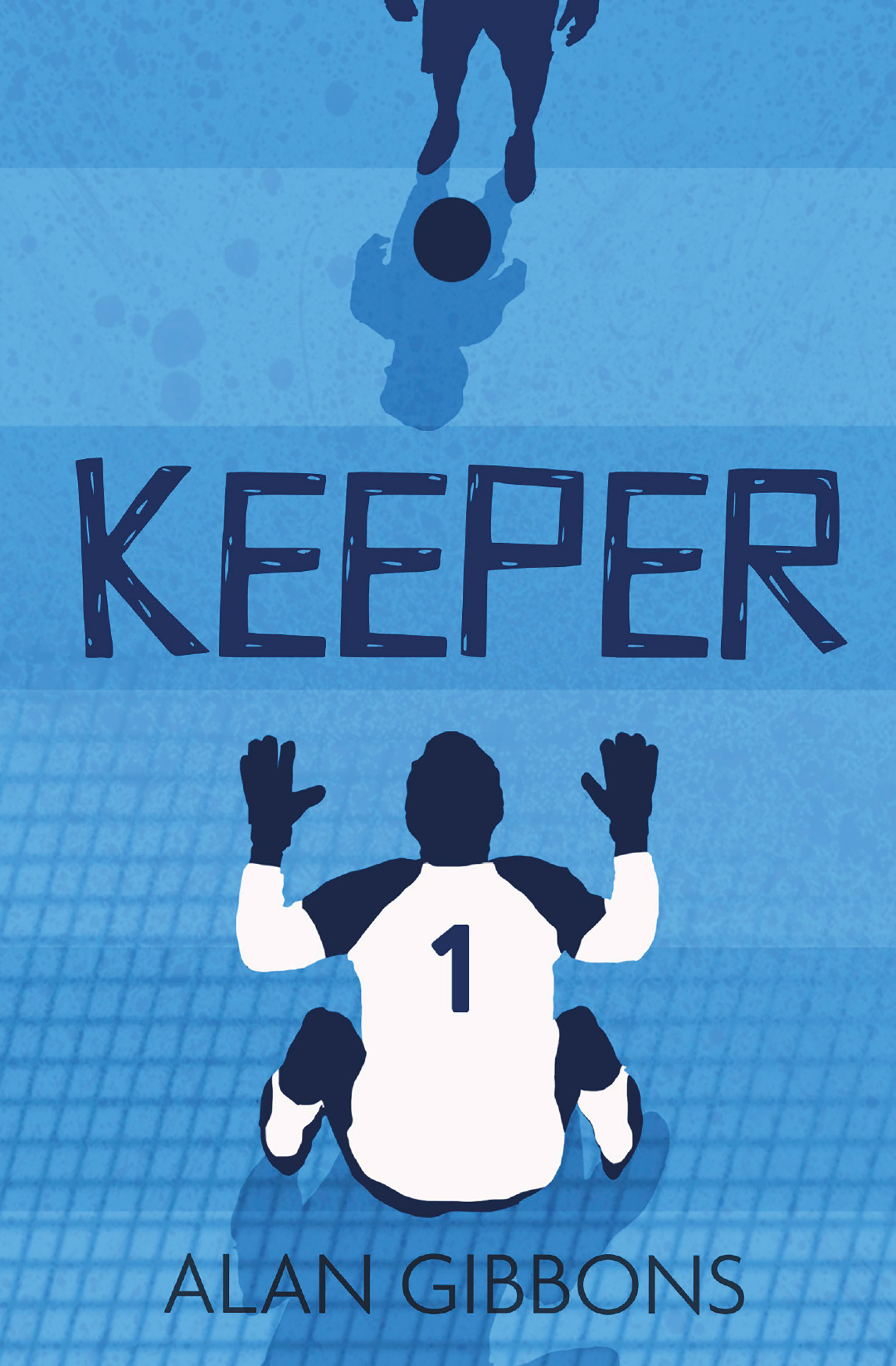 posted on 05 Jun 2021
Keeper by Alan Gibbons
Alan Gibbons loves his football and he loves writing exciting books about the game for his younger readers. This one, Keeper, comes from the prolific publishing house of Barrington Stoke and is in their 'super readable' series for reluctant readers of all kinds and is guided for those aged 8 and above.
Shane Logan is new to the school – he's big, brash, confident and wants to play football. It turns out that he's quite a goalkeeper and not backward in coming forward when it comes to telling his team-mates their failings. The school team really needs a good goalie and Shane seems to be the boy to step up and take that spot – even though he scares the life out of most of his team mates.
But there's a bit of an issue: Shane's dad, Mick – who in fact turns out not to be his real father but Shane's mom's latest boyfriend. Mick comes to the games and isn't a retiring flower on the touchline; he shouts, he cajoles, he threatens, he loses his temper. It's all a bit intimidating.
Shane's not an easy boy to get to know at the best of times but when he suddenly gets even more sullen off the pitch and aggressive on it, the rest of the team know there's something wrong. A trip to Shane's house begins to tell the real story behind his erratic moods………
Gibbons handles the issue of domestic violence and abuse with sensitivity and without dodging the issues and shows just how important something like football can be to a child caught up in these adult situations.
What's a bit different here is that Gibbons chooses to break up the anxiety and tension of the main story by interleaving several individual pages of interesting facts and factual stories about football goal keepers through the book at regular intervals. So we get to hear about some of the great names and unusual personalities that have made the position of keeper such an idiosyncratic one.
There are illustrations provided by artist, Chris Chalik who now lives in the UK but has German and Russian roots. His characterful black and white illustrations give the book an added extra dimension that work to enhance the storyline Gibbons develops so skilfully.
Available in now from your independent bookshop or go directly to the Barrington Stoke website to order your copy.
Terry Potter
June 2021