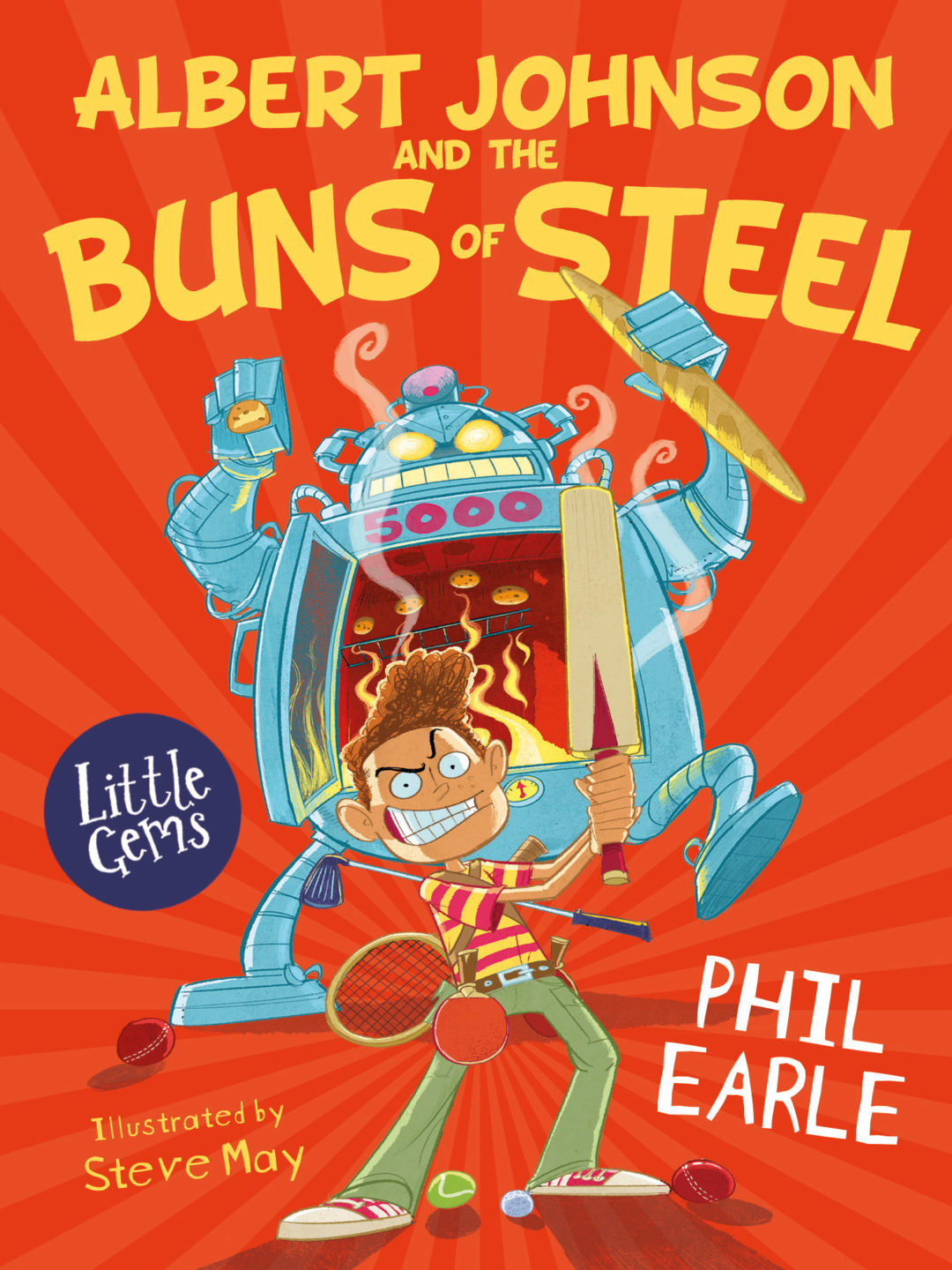 posted on 07 Jan 2021
Albert Johnson and the Buns of Steel by Phil Earle
Albert Johnson comes from a family of bakers. Not just any bakers but the very best Master Bakers and the queues outside his dad's shop attest to the wonders of his confectionary creations – buns, doughnuts and cakes of all kinds that are just a dream.
So as Albert gets older and his dad gets a bit closer to retirement, obviously the young man's going to learn the secrets of the baking trade and become the next generation in the Master Baker line. Isn't he? Err…well - perhaps not.
In fact, Albert really isn't interested in cakes unless he's eating them. What he's really all about is sport. Football, cricket, tennis, golf – anything with a ball. And, boy, is he good. It might break his dad's heart but baking just isn't his bag.
But Albert's dad just happens to have an alternative plan up his sleeve – one, it turns out, that's going to inadvertently threaten the safety of the whole world. When the shop is closed for a week the mysterious banging and clattering from the workshop augers the dawn of a new baking sensation – a robot baker called the Doughmaster 5000.
At first all goes well and the new robot makes even more delicious cakes than before and the customers just can't get enough. But Albert thinks there's something sinister about the Doughmaster and when he accidently hits the robot on the head with one of his footballs, all his worst fears are realised. The robot comes to life full of anger and starts out on a rampage that only Albert might be able to stop.
I'm obviously not going to tell you just how the sporty boy uses his skills to fight the rampaging robot but you have plenty of thrills and fun finding out when you read it for yourself.
This is another book in the Barrington Stoke Little Gems series and these pocket-sized stories are really accessible and entertaining. Steve May provides the delightful colour illustrations that help bring the story alive and which give the Doughmaster 5000 a futuristic identity.
As is the case with other books in the Little Gem series, there's a bonus entertainment on the inside card cover - in this case it's a spot the differences puzzle.
Great fun and thoroughly recommended.
Terry Potter
January 2021