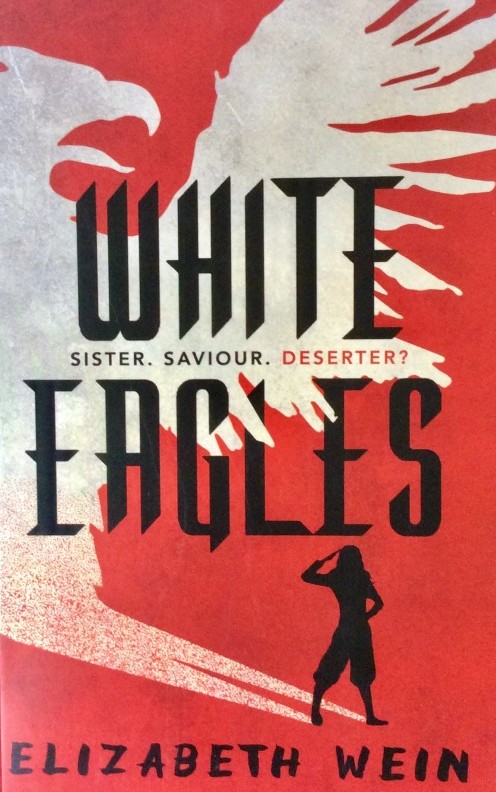 posted on 07 Oct 2019
White Eagles by Elizabeth Wein
This is a novel that is packed with historical detail from an award winning author who is renowned for her meticulous attention to research. The White Eagles are a legendary WW2 Polish air force and this story provides a focus on the calibre of the mostly young people that gave it this well- deserved reputation.
I like the way in which this exciting story dives straight into the volatile but very loving relationship between nineteen year old Polish twin siblings, Kristina and Leopold. It is important to emphasise how this is one of the thousands of strong family bonds that risk being shattered by what follows.
The action is set in the summer of 1939 when all of Europe is poised for inevitable war with Germany. The twins have just completed their pilot training and are eager to play their part. They are both very proud of their newly acquired skills, but Leopold is a bit jealous as his sister has received her call up papers before him.
At first Kristina is kept busy flying various officials to and fro and nothing remarkable happens. That is until she sees a pilot whose plane has been machine gunned from the sky and realises how dangerous wartime flying might be, especially as his passenger is clearly dead. Before long, Leopold is also on active duty as the Polish airfields are seen to be vulnerable to attacks from the Luftwaffe.
Things happen very quickly in the slim volumes published by Barrington Stoke, because it is important to keep their intended audience of reluctant readers fully engrossed. By only chapter 4, Kristina in in the air with a crucial mission and her brother soon joins her at the same airfield base  in Birky where they hear the terrifying news of the Nazi invasion of Poland.
The author gives us a vivid flavour of the early days of the war as the tension builds. The twins keep flying but are affected by the food shortages and the growing panic about the might of the enemy. Every day they await one another's safe return to the air base and the growing realisation that they are part of a terrifying struggle:  
'Two weeks ago, the Polish Air Force had five hundred planes. Now there were fewer than a hundred left'.
As the story develops, we meet another strongly drawn character, Julian, who is an eleven year old refugee, a boy who has witnessed horror but is determined to survive. He and Kristina form a close relationship which benefits them both in different ways. I learnt a great deal about an aspect of WW2 that is rarely explored in YA fiction. It is also to be commended for showing a fierce and tender relationship between siblings who are living through dreadful times. There are elements of fear, jealousy and humour included in the mix of emotions depicted throughout which makes it very believable and full of jeopardy.
Strongly recommended.
 Karen Argent
October 2019