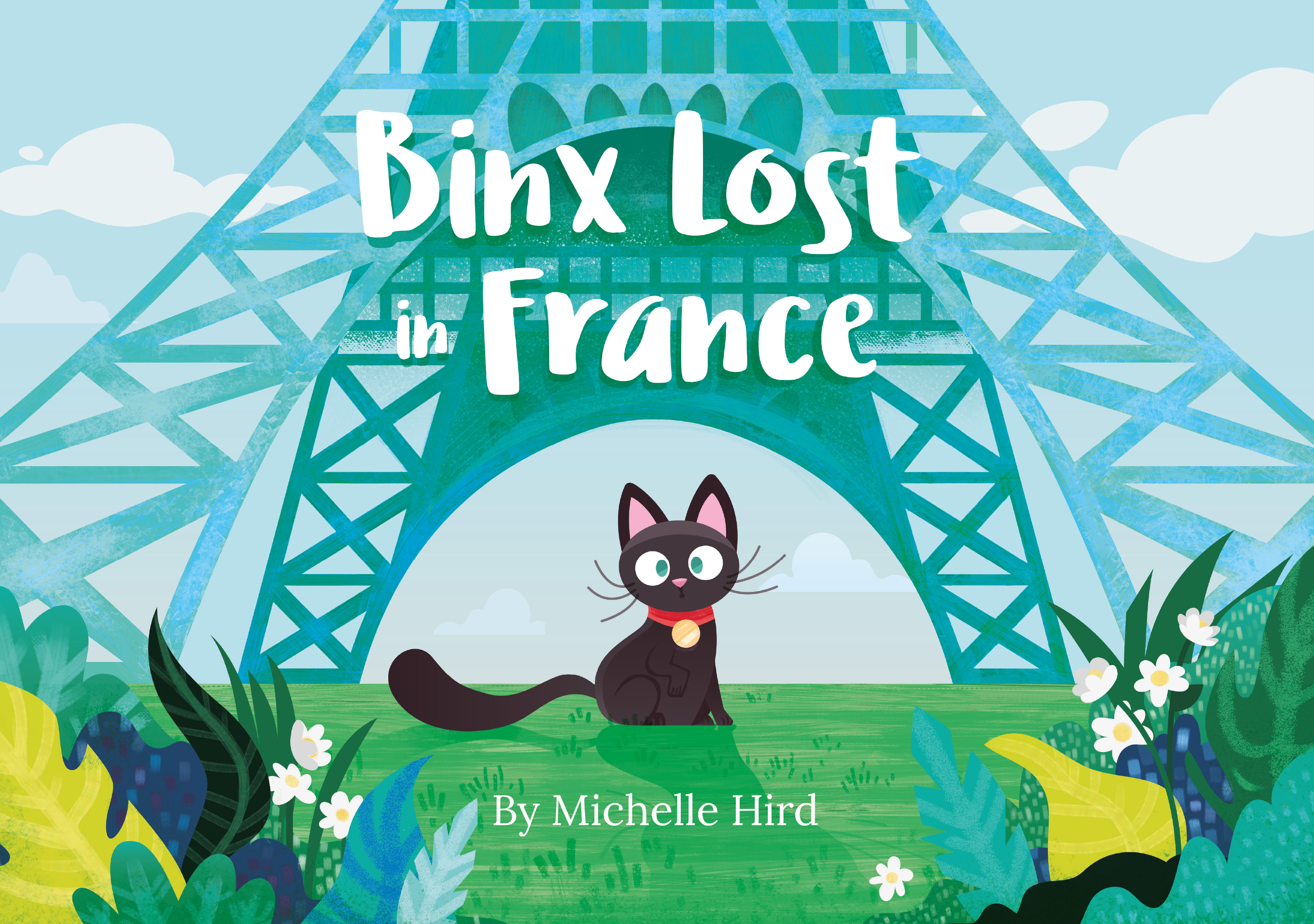 posted on 01 Jun 2019
Binx Lost in France by Michelle Hird
Binx the black cat was very excited because he and his family were off for an adventure in France. Getting lost in an unfamiliar place is probably a familiar worry for many children and their parents so when this happens to Binx the cat, it is good to see that he stays calm and remembers what he should do.
I especially like the design of this brightly coloured picture book because of the generously large format and rectangular shape. The cover shows Binx looking rather confused as he sits at the centre of the page beneath the iconic Eiffel Tower. The first page takes us back to the start of his journey with his happy, optimistic face more than filling the space as he stares out at the reader before setting off. Next we have a glorious double page spread showing him sitting contentedly in a cat box in the luggage rack on the train. Other passengers are busy reading, eating, sleeping and talking in the crowded carriage.
Once they arrive in Paris, he is overwhelmed with all the sights and soon realises that he has lost his way. When a seemingly friendly cat offers to help and offers sweets he is momentarily tempted to follow, but then remembers about stranger danger:
'Just because strangers don't have sharp teeth and red eyes, they can still do us harm and tell us lies'
In the park he spots a friendly looking mother cat with her kitten and goes to ask for help because he remembers that this is a safe thing to do. She takes him to the police station and all is well when they realise that he is wearing a name tag with contact details.
Young children will definitely get the message about being careful and the importance of knowing names and addresses if they get lost. The boldly coloured illustrations add to the drama of this simple story and also provide reassurance on the last pages. Here we see Binx with a blissful expression on his face as he is held tightly in the arms of his owner - you can almost hear him purring. My two year old grandson was entranced with this picture book and asked for it to be read three times in succession - what better endorsement?
Karen Argent
June 2019