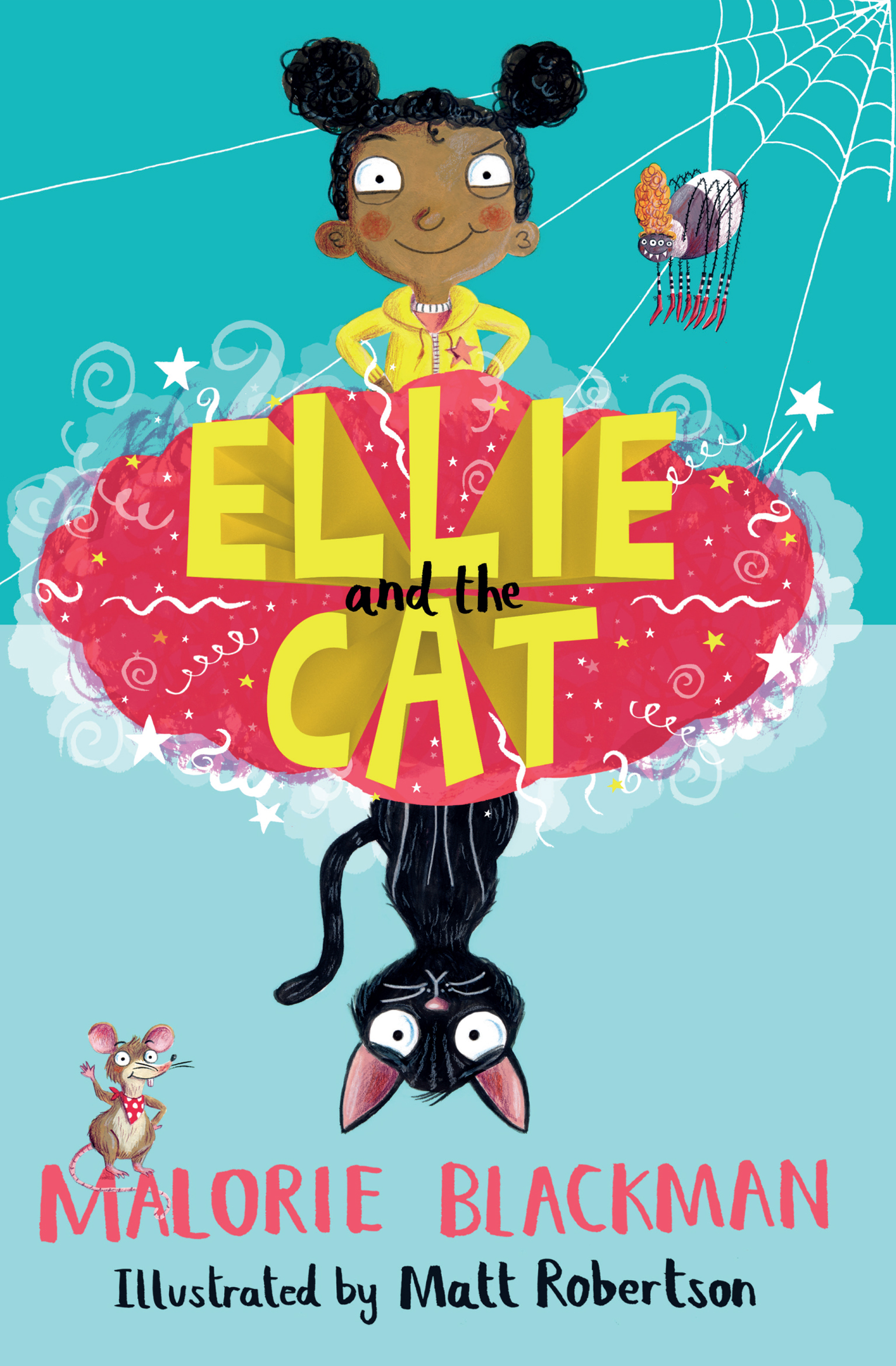 posted on 10 Feb 2019
Ellie and the Cat by Malorie Blackman, illustrated by Matt Robertson
To be honest, Ellie is not a very likeable child at first and I can just imagine young readers expressing outrage at her overall crossness, rudeness and bad behaviour which is described from page one of this intriguing little story. It seems that she is thoroughly fed-up with constantly moving houses and schools because of her Dad's job. As a result, she is often left to stay for long periods with 'boring aunts and even some of Dad's friends' as well as her long suffering, rather imposing looking Grandma. Ellie is consumed with self-pity and loneliness, and 'felt like an unwanted parcel, being shunted back and forth', but there is absolutely no excuse for deliberately throwing her unwanted dinner onto the floor!
Grandma is not impressed at this naughty behaviour, but rather than being angry, she responds in a very unexpected, matter-of-fact way. It seems that she has some convenient magical powers and so she switches Ellie with Jolly the cat, in order to teach her some good manners. Ellie isn't at all pleased with her new black furry body but Jolly is delighted to be a girl. Many young readers will make connections between Grandma and the role of the Fairy Godmother in the traditional tale of Cinderella. But the implications in this story are much more serious for Ellie because of the time limited condition to the transformation. If she doesn't find her Grandma's lost wedding ring before dinner time the next day, the switch between cat and girl will be forever! And Jolly is determined to thwart her plans to find the ring so that she can live as a girl permanently.
Malorie Blackman is such a skilled storyteller that she succeeds in quickly shifting the reader's negative feelings for Ellie towards a more sympathetic response as she tries to make sense of new and frightening experiences. Because she is not interested in chasing and eating the many mice and other small creatures that live in Grandma's house, she makes some useful allies who promise to help her with the quest. Ellie has never had friends before, and so she is very keen to learn how to keep them on her side. Before our eyes, and in relatively few pages, she realises why she needs to try harder at being pleasant and more thoughtful. As well as conveying these important lessons about being considerate, Blackman spins a great adventure story as the clock ticks towards sealing Ellie's fate. Jolly the cat is a suitably menacing and determined adversary throughout, which means that there is plenty of suspense to keep everyone guessing.
The black and white illustrations by Matt Robertson help to convey a wide range of emotions at several points in this story. Ellie is shown looking furious, scheming, worried, frightened and pleased, whether she is in girl or cat form - very clever. Grandma has extraordinarily high hair ( a bit like Marge Simpson) with badger like streaks on each side. It seems that she can be kind, stern and delighted - just like Grandmas in the real world.
I thoroughly enjoyed this latest book published by Barrington Stoke which is another triumph of excellent storytelling and design that will appeal to the most reluctant readers. I am looking forward to reading it with children and using it as a stimulus for plenty of imaginative talking, writing and drawing.
Karen Argent
February 2019