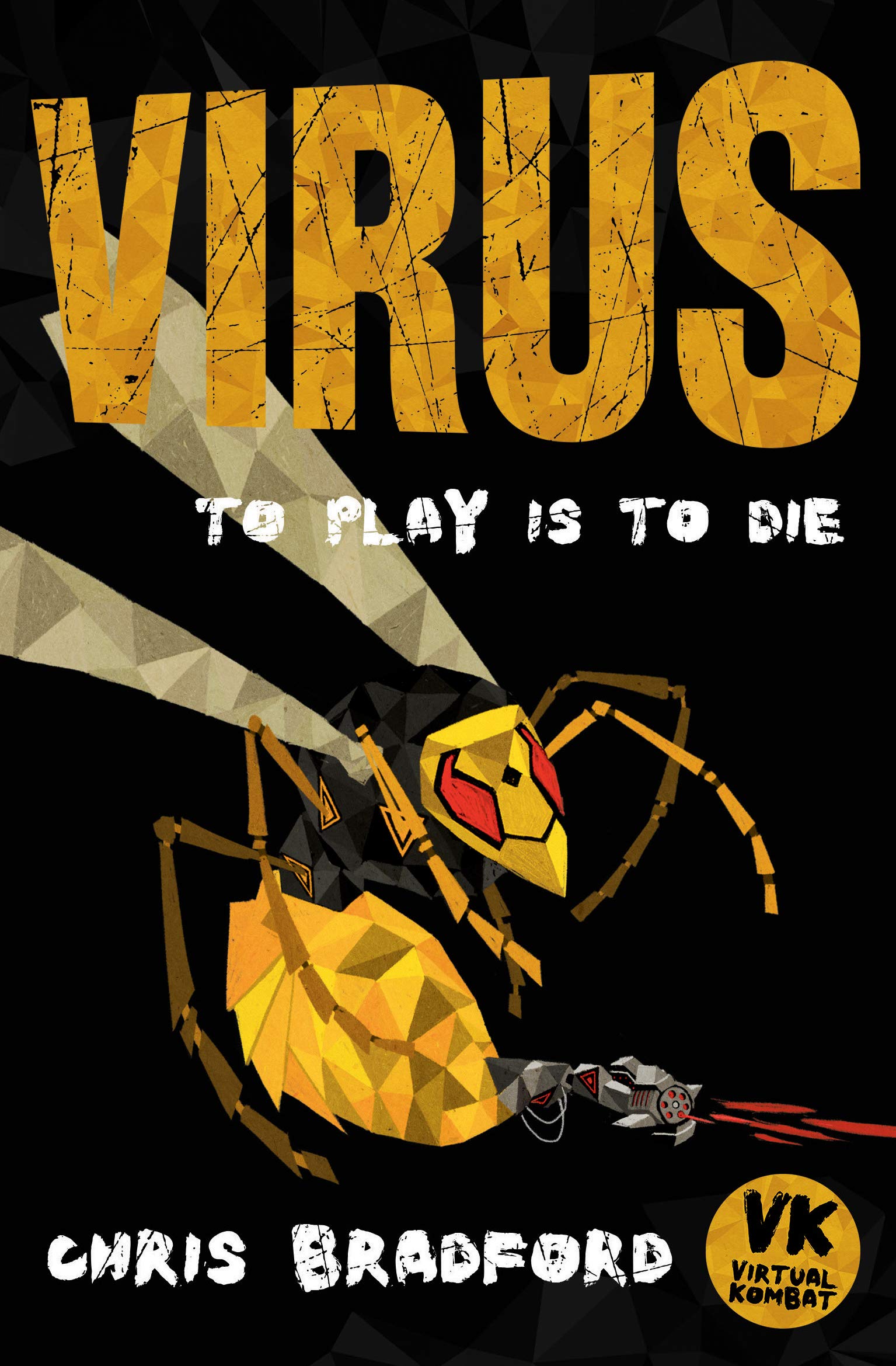 posted on 08 Nov 2018
Virus by Chris Bradford
This is the second book in the Virtual Kombat series but if you're thinking that you can't tackle this until you've read the first – think again. Author Chris Bradford and publishers, Barrington Stoke have anticipated this and so the new instalment kicks off with a useful two page summary of the first book, Gamer.
It's 2031, the world order is in danger of collapsing and people stay indoors to avoid a killer virus. Multi-billionaire, Vince Power has created a global gaming phenomenon called Virtual Kombat that is credited with helping to restore law and order in the cities of the world. However, it's popularity is based on the exploitation of street children co-opted to be Elite Gamers who, it turns out, risk death in the virtual space. Scott, one of the boys chosen to be an Elite Gamer, has discovered that Vince Power has a dangerous agenda of his own and, when his friend Kate gets killed, he decides he has to escape the game and go on the run in the real world.
Having given us the set-up, Bradford wastes no time in plunging us straight into a breathless sequel. Scott is being tracked down by the dreaded Wasps – hunting drones out to capture him with their deadly sting – and just when he looks to have lost the battle he's saved by a mysterious girl with an electro-magnetic pulse weapon. This turns out to be techno-hacker, Java, who along with and Spam and Cookie, has joined forced with Pentium to create a Virtual Kombat Rebellion that will bring down Vince Power and his empire. But to do that Scott, Spam and Cookie must go back into the game to plant a virus - and it's going to risk all their lives....
I'm not going to tell you any more about the plot and I'm not going to tell you who Pentium really is – but you'll be as surprised as Scott. As you read on you'll be drawn into the Virtual Kombat world and encounter Shark and The Ginger Ninja amongst others as the pace barely slackens for a moment.
The pace of the book really is relentless - in a good way. The jeopardy levels are cranked up to maximum and you can't ever tell who is to be trusted and who isn't. All this makes it a page-turner and even the most reluctant of young readers will struggle to put this one down.
I don't belong to video game generation and I romped through the book so I can only imagine how much more exciting it will be for younger readers for who gaming is an integral part of their world.
I gather that there will be a final part to the story coming along in October 2019 and if you enjoy this book as much as I did, that will seem a heck of a long way off!
Terry Potter
November 2018