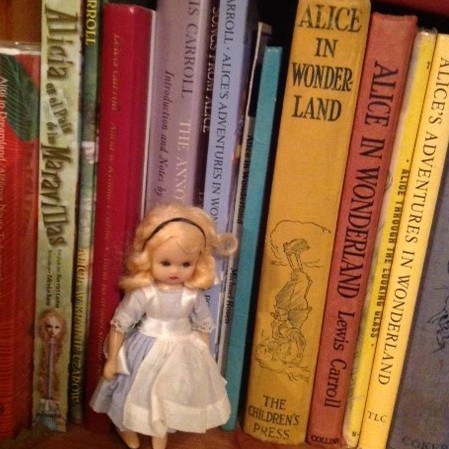 posted on 01 Aug 2015
Alice and  Me


I'm not sure whether anyone ever read Alice's Adventures in Wonderland to me when I was a child. I may have come across an abridged version at school but can't be certain. I am equally hesitant to say whether I took part in any Alice related dramatic productions - or was that just my younger sister and my daughter? It's all a bit of a blur but I don't think that I am unusually forgetful - just admitting that, like many of you, I have been exposed to the world of Alice for so long that it doesn't really matter. I started thinking about all this when I heard a radio interview with Damon Alburn about his inspiration for the new musical based on the story. He implied that from earliest childhood he had always been haunted by the characters set against the background surreal world and needed to do something artistic with it as a sort of catharsis. In this 150th anniversary year since first publication many others have been writing about the impact that this powerful complicated story has had on their lives.

Generally recognised as the first piece of  literature with an authentic childlike perspective, it has been written about by academics and others from all over the world, possibly more than any other children's book. It has also been translated, abridged, annotated, satirised and illustrated hundreds of times, and this continues. Apart from this, it has been adapted for stage, film, and television many times. It is deeply layered and so is open to all kinds of interpretation from different perspectives. In this sense, it is an undisputed classic  because the story as a whole and memorable scenes like The Mad Hatters Tea Party are embedded as part of the cultural landscape in written and visual language across generations and geographical boundaries. For instance, the depiction of Alice by Tenniel is iconic, as is the Disney version (which is closely related )and both would doubtless be recognised by children of all ages and adults throughout the world.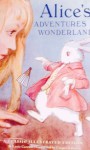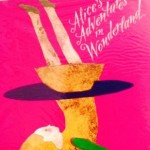 So, given my poor memory, why am I writing about it as well? As an adult in my late thirties I started collecting children's books and soon acquired several illustrated versions. This slowly became something of an addiction and I started to amass all kinds of Alice related memorabilia: a chess set, several teapots, jigsaws, board games, dolls, figurines and pictures along with more and more books. I became fascinated by the ways in which different illustrators represented Alice as a child dressed in contemporary clothes but how the story stayed essentially the same and that she was always represented as assertive and curious. I had a huge backlog of books to discover ( most of which were far too expensive for my modest budget).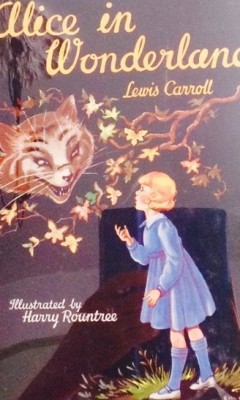 At the same time, gorgeous new versions were appearing every year by some of my favourite illustrators like Michael Foreman , Helen Oxenbury, Anthony Browne and Emma Chichester Clarke - and this was just in England! The hunt became wider as every time we went abroad I would scour the bookshops and find still more. Some of these were second hand and others were bold new interpretations. After about five years, I had a really varied collection and there were still hundreds more to acquire. By the time I had a computer a few years later I was becoming more discerning. I had now decided to focus entirely on finding books and so most of the collection of objects was relocated into the attic as it was beginning to feel like an Alice themed living space!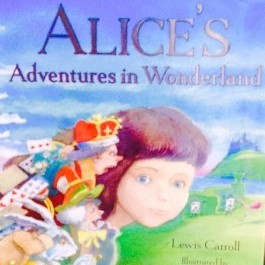 More recently, I have realised that I am by no means alone with this obsession. There are Alice related societies throughout the world, some focussing on books and many more reflecting an entrancement that includes dressing up and body decoration. There are Alice themed parties, restaurants, walks and theme parks but, whilst I am delighted to know that these possibilities exist, I am more than happy to be shut away with my private Alice collection. Now that family, friends and colleagues  know about my shameful secret ( actually never a secret) - they are always on the look out for interesting and affordable versions.Only a few weeks ago I received the best ever present from an overseas student living in the Czech Republic- yet another beautifully illustrated version becomes number 178 in my collection so far.


Karen Argent
July 2015