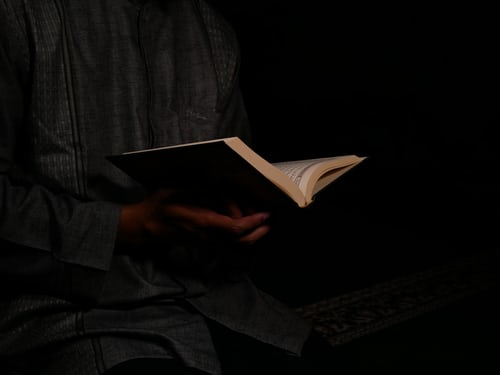 posted on 23 Jun 2019
Some sort of epic grandeur: Andrew Turnbull's life of Scott Fitzgerald
When I wrote about rereading Scott Fitzgerald's The Great Gatsby, I thought I was reasonably well-acquainted with the writer's short and tragic life. His swift, startling ascendancy, the acclaim that saw him christen and in many ways characterise what became known as the Jazz Age, and his awful descent into alcoholism and early death some months short of his 44th birthday.
And to a large extent, I did know the life. But I had forgotten how – and why – it made his achievements all the more extraordinary.
Over the past week or so – for some reason, it isn't a fast read – I have reread Andrew Turnbull's biography, F Scott Fitzgerald, published in 1970 in the excellent Pelican Biographies series.
At one time, Pelican Biographies were almost the standard series of lives. If you wanted a biography of Conrad, Freud, Hemingway, Keats, Kipling, Tolstoy, Marx or another towering giant of literature, science, philosophy or engineering, this was the series you headed for. Many of them are no longer in print and have in any case been overtaken by more popular and in some cases more sensational accounts – as is the case with Scott Fitzgerald. But Turnbull's version still has a lot to be said for it. It doesn't seek to sensationalise – not least, because the last thing Scott Fitzgerald's life needs is more sensation; rather, what it seeks to do is help the reader understand how Scott Fitz became a genuinely tragic figure, his life an almost archetypal one of artistic suffering, and does a terrific job of setting the literary output in its historical context.
And importantly – and this I had forgotten – Turnbull knew Fitzgerald and met him on numerous occasions, because when Turnbull was a child, his parents rented a house to Fitzgerald, and it was here that he lived during the period immediately after his wife Zelda's first breakdown and institutionalisation.
I said when I reviewed Gatsby that that book was only Fitzgerald's third novel. That much was correct but only tells a tiny bit of the astonishing story.  He was twenty-eight when this was published and by the time he was thirty he had published three novels and three collections of short stories and seen his earnings from books and Hollywood scriptwriting skyrocket. He had lived in Paris (where he befriended Hemingway and Gertrude Stein) and other parts of Europe, met the couple (Gerald and Sara Murphy) who would become the basis for the central characters in Tender is the Night, and had met and married Zelda and experienced her first devastating breakdown.
In fact, his several extended attempts at capturing the riches of Hollywood's movie industry were not a great success: he was hardly a team player and regarded most of what went on in the film-making process as abject idiocy. But his short stories made him one of the highest earning young writers of his time; at his peak, they routinely fetched $5,000 dollars from magazine publication.
And yet, in less than ten years Fitzgerald would be dead. And in barely another seven, so too would Zelda, dying on the night of the 11th March 1947 when the sanatorium in which she was institutionalised caught fire and she was one of seven patients trapped on its top floor.
By 1939, as the world was torn apart by war, Fitzgerald was a trembling, delusional shadow of his former self. He had a total of nine books in print and yet his royalties for that year were just $33. He roamed from place to place in search of cheap lodgings in which he could find the peace of spirit and mind in which to write.
Newspapers and magazines began to turn down his increasingly slapdash stories and instead he worked on a sequence of short autobiographical sketches called The Crack-Up & Other Pieces. Hemingway wasn't impressed. "If you really feel blue get yourself heavily insured and I'll see you can get killed," he wrote to Fitzgerald. The American novelist John Dos Passos was even more scathing. "We're living in one of the damnedest tragic moments in history," he said. "Christ, man, how do you find time in the middle of the general conflagration to write about all that stuff…"
In his final months, Fitzgerald wrote a heartbreaking letter to Frances ('Scottie'), his then teenage daughter. "I am not a great man," he said, "but sometimes I think the impersonal and objective quality of my talent and the sacrifices of it, in pieces, to preserve its essential value has some sort of epic grandeur."
Scott Fitzgerald did sacrifice his talent, of that there is no doubt, and in his more lucid periods, he realised that his talent had always been the only thing he had, the asset he had used to back all his most audacious gambles, sometimes courageously, sometimes stupidly. That Scott Fitzgerald managed to achieve so much in his finest fiction – and perhaps especially in his best short stories, which after Gatsby are the real masterpieces – is extraordinary. But what is truly astonishing is the fact that these works ever got written at all. And it is this that Turnbull's book helps us understand.
It is also sad to note that Turnbull himself lived to be only five years older than Scott Fitzgerald. He committed suicide in 1970 aged 48.
Alun Severn
June 2019
Scott Fitzgerald elsewhere on Letterpress:
Rereading F Scott Fitzgerald's The Great Gatsby
This Side of Paradise by F Scott Fitzgerald