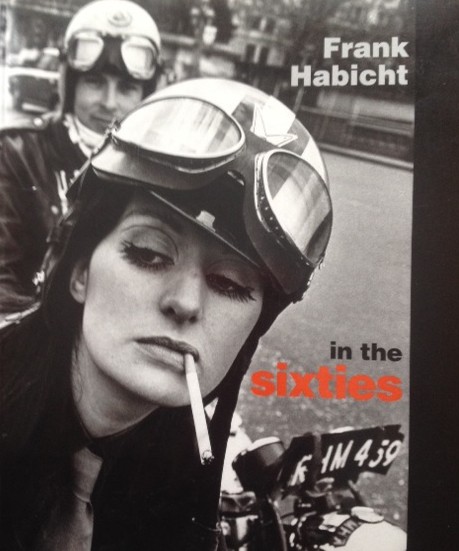 posted on 11 Mar 2018
In The Sixties by Frank Habicht
German born photographer, Frank Habicht attended the Hamburg School of Photography at the age of 24 in 1962 and quickly became a freelance photographer, moving to London by the middle of the decade. He moved into the Earl's Court district and found work producing stills for clients like the BBC's Top of the Pops and for the Playboy Club. A link up with Roman Polanski gave him access to the big stars of the Sixties film world and he used this to add photographs of these actors to his portfolio.
If there ever really was a 'Swinging Sixties', Habicht was at the centre of it and he was soon being commissioned for a range of magazine features as well as work for newspapers like The Guardian and The Sunday Times – the latter being at the forefront of pioneering photojournalism. He developed a reputation for capturing the energy of the streets and he published a book called  "Young London: Permissive Paradise" which made a point of contrasting the new world of free-thinking 'youth' and the more stuffy establishment figures or upper-class stalwarts.
There were 91 photographs in the collection and many of them are reproduced here. This being all about permissive London, as you might expect, there is an abundance of young female flesh on display here but the best photographs go well beyond mere exploitative glamour dressed as art. Habicht certainly does have an eye of the 'decisive moment' and I was left wondering just how many of them had been meticulously staged. However, I prefer to think that it is his skill as a street photographer that has given him the ability to find the provocative contrast or the surprising juxtaposition.
As a fashion photographer Habicht is less original I think. There's too much which is stereotypical of magazine fashion shoots of the time and the portraits of the stars of the pop culture are really rather pedestrian. I would have liked a lot more of the street material and less of the posed shots because he really does have a knack of using black and white photography to distil the sense of a society in transition and, potentially, in conflict.
In the mid-1980s Habicht moved to New Zealand and has spent the time since capturing the landscape of his alternative home in The Bay of Islands and campaigning for their protection.
Copies of this book can be found online in their original card covers for around about the £20 mark and if you are a student of the 1960s and all things counter-culture, you'll probably think that's not too bad.
Terry Potter
March 2018
(Click on any of the images below to see them in a slide show format)